TOWN OF GIBRALTAR RECYCLING DROP-OFF SITES

For the convenience of Gibraltar residents and businesses, Going Garbage offers two recycling drop-off sites: one within the town of Gibraltar and one to the north, just outside Sister Bay.
GIBRALTAR DROP-OFF SITE

Within the Town of Gibraltar, recyclables can be dropped off at the town Maintenance Site, located at 3478 Cty Rd F during the following hours:
Drop-Off Hours

May - October: 1st & 3rd Saturday - 8:00 A.M. to Noon
November - April: 1st Saturday - 9:00 A.M. to Noon
Town of Gibraltar Recycling Drop-Off Site
3478 Cty Rd F
Fish Creek, WI 54212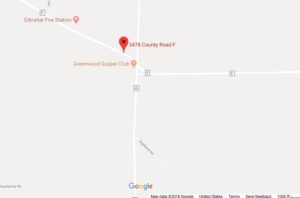 ** View the complete 2019 calendar and holiday schedule here. **
Accepted Materials
The Town of Gibraltar Recycling Drop-Off Site accepts material in the following categories:
Paper/Cardboard
This includes newspaper, magazines, junk mail, office paper, container board, corrugated cardboard, catalogs, phone books, etc. All paper and cardboard products must be flattened, dry, and free of food debris and restroom waste.
Containers (Commingled Group)
This includes unflattened, unbroken food and beverage containers made of glass, aluminum, tin, and plastics #1 and #2. These containers may not exceed one gallon in size, and plastic containers must have a mouth smaller in diameter than the base. All items must be rinsed of food or liquids, and all caps and lids must be removed. Plastic bags used to transport recyclables, caps, and lids are considered regular garbage and are not recyclable.
Note: Leaving any material on the ground at any site at any time is considered littering, and may be prosecuted as such. Under no circumstances are non-recyclable items or garbage (household or other) accepted under the recycling program. Recycle bins may be removed from site during closed hours.
GIBRALTAR - NORTH DROP-OFF SITE
The North Site is located at the Going Garbage Drop-off Site at 10564 Old Stage Rd., 1/4 mile south of Hwy. ZZ, just outside of Sister Bay.
North Site
10564 Old Stage Rd.
Sister Bay, WI 54234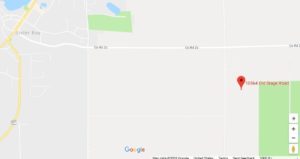 Please refer to Going Garbage's website for specific instructions of hours, accepted materials and procedures. To contact Going Garbage directly, call (920) 854-2114.